Pistachio Zimtsterne (Cinnamon Stars)
I'm just going to start off this entire post with the disclaimer that this recipe for zimtsterne is absolutely not traditional. I've been known around these parts to bastardize traditional recipes, such as when I baked a "New York" cheesecake with mascarpone + amaretto or when I made tater tot poutine. And if there's one thing I've noticed about the internet, it's that people get actually upset when you don't make a recipe exactly like their recipe. It's the precise reason that I probably will never post a recipe for goulash or huevos rancheros, and why I keep disclaimers on these posts in the first place. But I digress…this is about cookies.
Ever since I went to Germany, I've been obsessed with Germany. Like, all I think of is Five Elephant and eating schnitzel with fries + mayo. And then yesterday, I went to a local bakery in town, Bavarian World, and honest to god it's probably one of my favorite places in Reno. On one side, there's a bakery/market that has absolutely the best baklava and pretzel rolls, and pecan cakes. And then on the other side is a restaurant that I've never eaten at, but I have secret dreams of going on a date there Fast Times at Ridgemont High style. While I was in line waiting to buy my pretzel rolls and roast beef for Christmas-day lunch, I saw a package of zimtsterne, a star-shaped cinnamon cookie, which I had never heard of before, but then I got really excited (!!!) because I literally stayed up the night before trying to think of a cookie I could make with pistachios. And even though zimtsterne is usually made with almonds, I am having a love affair with pistachios almost always, so I figured I could add those too. Yay Bavarian World!!!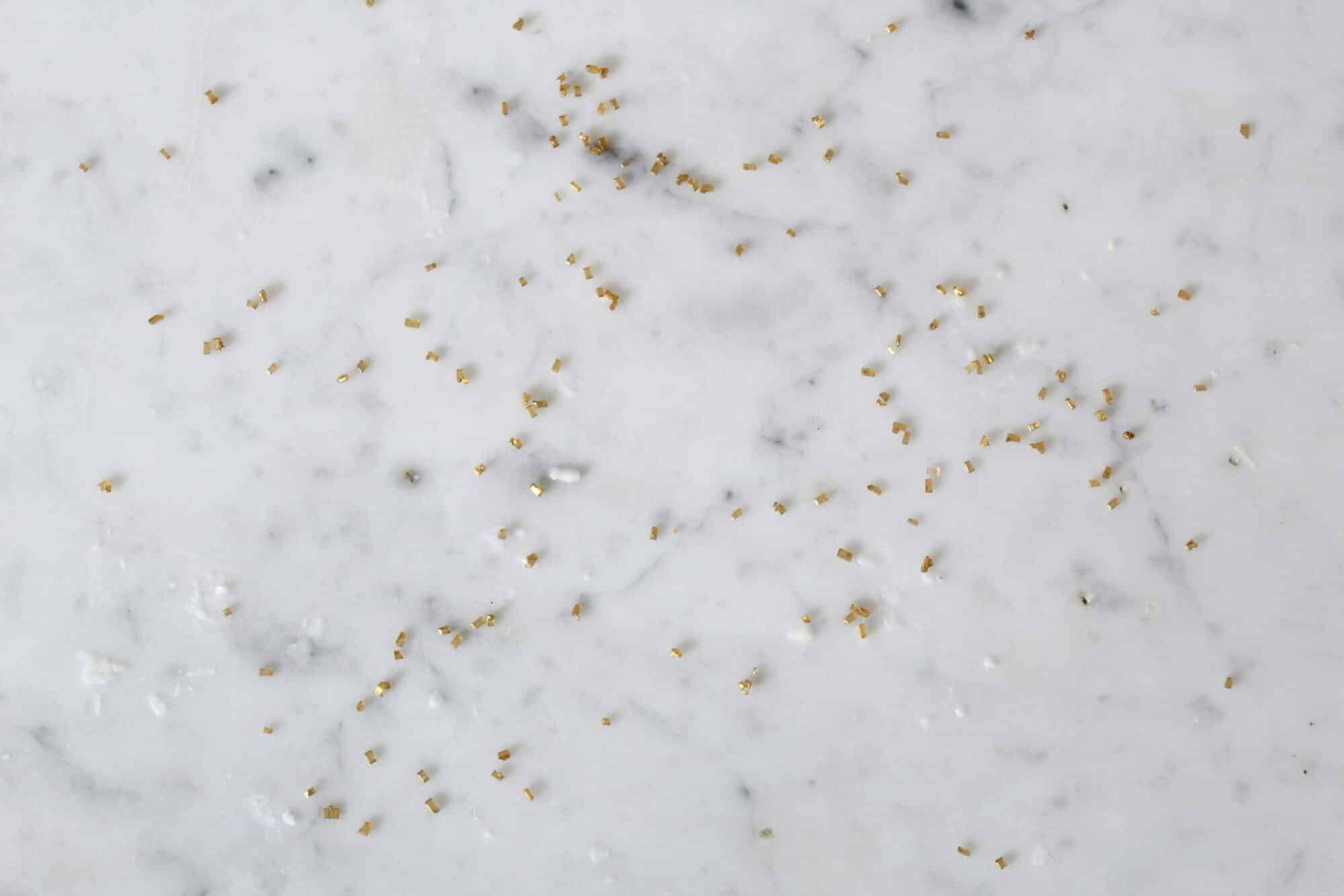 This past week, I've had approximately three or four different Christmas parties to attend, and I am partied tf out. I have spent two too many mornings hugging a Gatorade and popping Ibeuprofen for my headache after an evening of Moscow Mules and late-night tacos. Which is why I spent my Friday night listening to She & Him Christmas albums and making this cookie dough. And it was perfect, because it has to chill for at least a few hours, and it was perfectly chilly by the time I woke up to bake them this morning! Traditionally these cookies are made with a meringue, but there are two ways you can go about things:
1. If you're a sinner, you can just add the egg whites straight to the dough (hi), which yields a denser, chewier cookie.
2. If you're a traditionalist, you can whip up a meringue and fold the nut mixture into the meringue which will result in a cookie reminiscent of a macaron.
Out of sheer laziness, and because the last time I whipped egg whites ended in an epic failure, I went with the "adding the egg whites" option, and I love that the texture is somewhat biscuit-y and chewy. However, next time I'm going to try it the meringue way, because I also love airy cookies.
Now, if I can just somehow get myself back to Germany ASAP I promise to try real-life, traditional, Christmasy zimtsterne. Scout's honor.
---
Pistachio Zimtsterne
Makes 28 two-inch cookies
INGREDIENTS
100 g ground, unsalted pistachios (about 1 c. whole)
200 g ground, unsalted almonds (about 2 c. whole)
100 g (about 1/2 c.) powdered sugar
50 g (1/3 c.) flour
2.5 g (1 tsp.) cinnamon
Zest of 1/2 orange
4.2 g (1 tsp.) vanilla extract
2 egg whites
Glaze
200 g (about 1 c.) powdered sugar
30 g (2 Tbs.) orange juice
30 g (2 Tbs.) milk
2 g (1/2 tsp.) vanilla extract
In a food processor, combine pistachios and almonds. Pulse until they are finely ground, but be careful not to grind them too much, or they'll turn into a nut butter! In a bowl, combine the ground nuts, powdered sugar, flour, cinnamon, and orange zest. Stir in the vanilla extract and egg whites until a crumbly dough forms*. Using your hands, knead until everything is mixed together and the dough forms. Flatten, and wrap in plastic wrap. Chill at least an hour, but you can make it up to 2 days in advance.
Preheat oven to 350* F (170* C). After the dough has chilled, roll it on a powdered-sugar surface until it is about 1/8 inch thick. Using a star-shaped cookie cutter, cut out about 28 cookies, re-rolling as necessary. I like to dip the cookie cutter in powdered sugar before cutting, because it prevents sticking. Line on a greased baking sheet. They can be pretty close together, because they don't puff up much. Bake for about 8 minutes, or until the edges are very lightly browned. Let cool completely.
*Alternatively, for airy cookies, you can whip the egg whites until stiff peaks form. Fold the dry mixture into the egg whites, add the vanilla, and finish the recipe as directed.
While the cookies are baking, combine the remaining powdered sugar with the orange juice, milk, and vanilla. I start with 1 Tbs. each of orange juice and milk and add more liquid to get my desired consistency of icing. After the cookies have cooled, dip each one in the glaze. Add sprinkles if desired! Let harden, and keep stored in tupperware.
---
xo Sara Lynn
*Song of the day: I'll Be Home for Christmas by She & Him