Single Lady Mac & Cheese
This past weekend was kind of rough for a multitude of different reasons. Even though I had some relaxing moments spending time with friends and family, most of my weekend was spent in a state of "blah" that I couldn't quite shake. When I'm feeling like this, I know the best thing to do is to engage in self-care with a little bit of comfort food and TV. My craving was mac and cheese, but I didn't want to make a huge pan of leftovers that could go to waste. After a few minutes of thought, I realized I could easily make a tiny mac and cheese that would feed just myself. Even in my difficult times, my brain comes up with great things!
This recipe is perfect for a feel-sorry-for-yourself-night, because it only requires one pot and it's super versatile. You can use whatever cheese and pasta you have around the house, although smaller pastas with plenty of nooks and crannies are always the best! I'm also partial to a cheddar-parmesan mixture if you have that around the house.
As far as fanciness, this mac and cheese is pretty fancy-free. I just blend it all together, top it with a little parm, and broil it until browned. I add a little ceyenne pepper, mustard powder, worcestershire, onion powder, and garlic powder. Feel free to add whatever spices you want or none at all. Broil or don't broil. Eat it out of the pan and leave the dishes for later, or wash the pot while the pasta broils (my method, because dirty dishes give me anxiety). Once your mac and cheese craving has be fulfilled, you can crawl back in bed or take a walk or go grab a coffee. This mac and cheese is about you and your needs after all.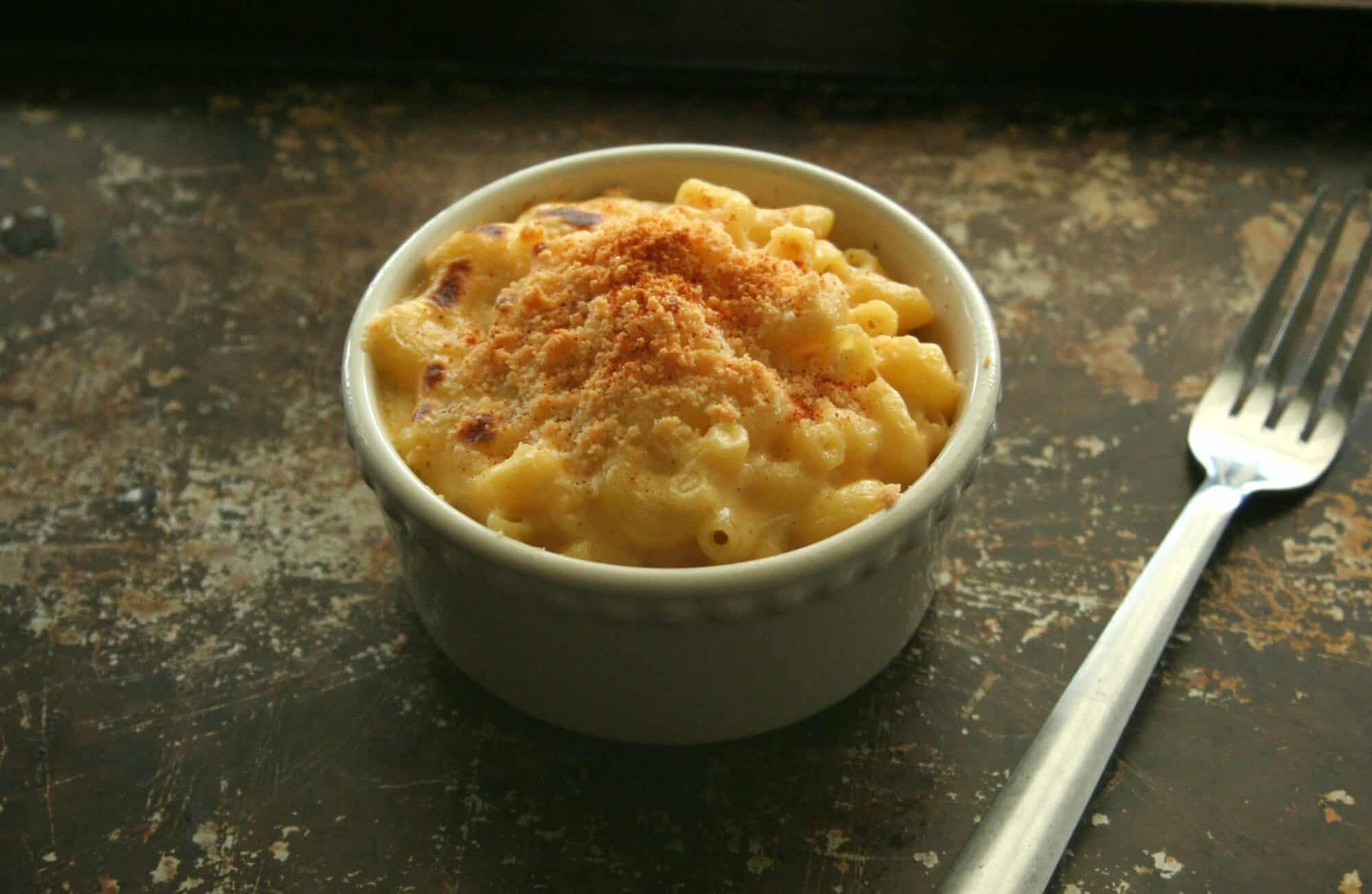 Take time for self love this week my friends ♥ We all deserve it.
XO Sara Lynn
*Song of the Day: Dandelion Wine by Gregory Alan Isakov