Strawberry Balsamic Hand Pies + Honey Glaze
Inspired by Salt & Straw in Portland, these strawberry balsamic hand pies are flaky, perfectly sweet, and finished with a vanilla and honey glaze.
How is back-to-school going? Did you pick up your Lisa Frank folders? A different colored binder for each subject? What color of pencil box did you pick out? Mine was literally always green. Always. Also, I visited my mom's school the other day, and I've noticed kids have stopped using gel pens. I'm trying not to take this too personally, but the 90s-early 2000s child in me is concerned. Kids these days look like mini members of Beach House, whereas my look was more akin to Michelle Tanner?! However, I did see some v *hip* scented colored pencils the other day, and you can't convince me those weren't invented by a Millennial inspired by Mr. Sketch markers.
Honestly, I don't have much of a reason to get excited about back-to-school since I graduated from college two years ago and have zero children. But, I did recently start a new job, so it kind of feels similar. Maybe I'll pick out a new outfit and buy some gel pens. Do you think it would be weird to start using Lip Smackers again?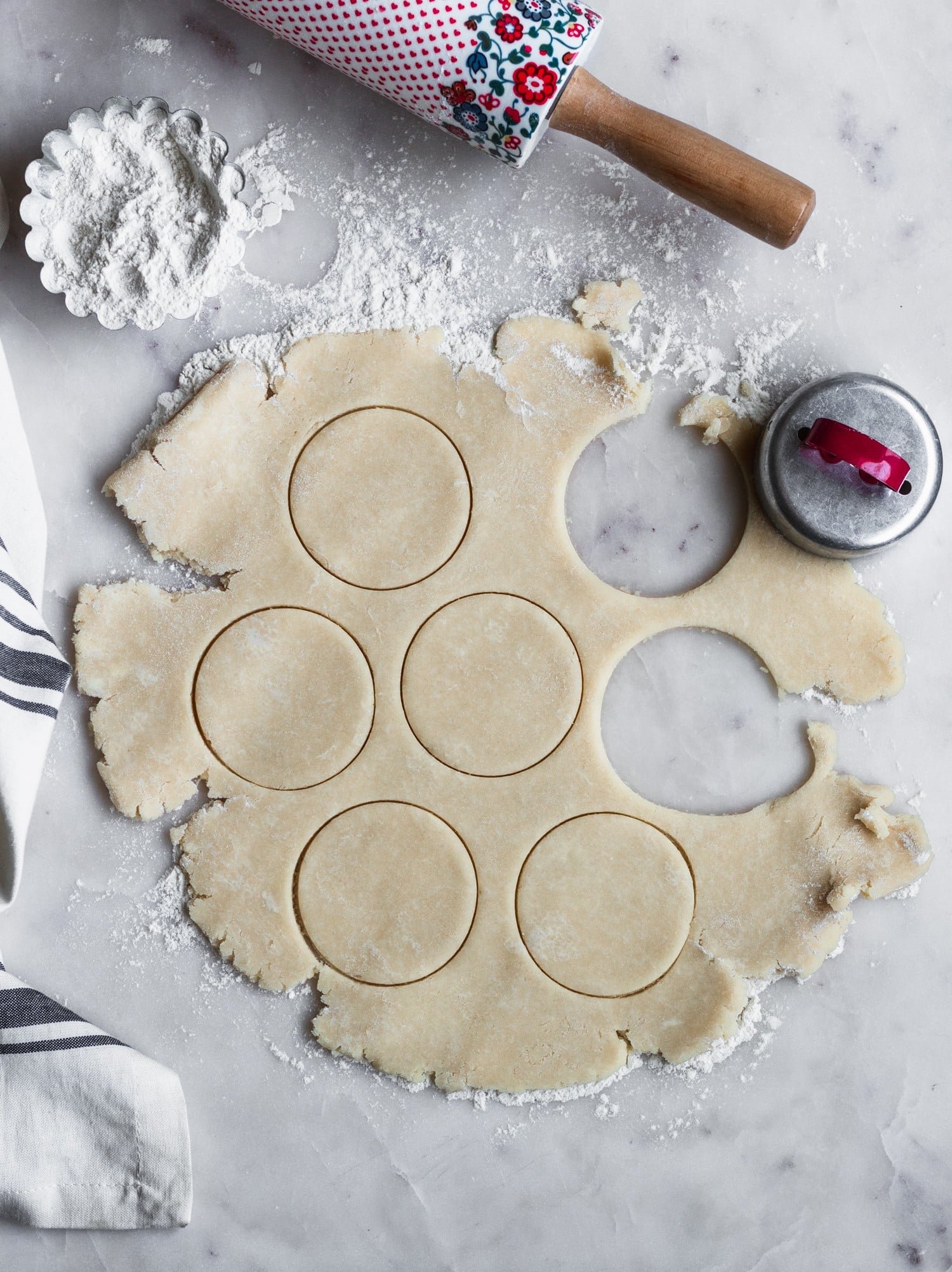 Strawberry Balsamic Hand Pies, a.k.a. the adult pop tart.
Usually, on the first day of school, my parents would make a special breakfast like eggs and bacon or pancakes! But typically, breakfast consisted of cereal, yogurt, toast, and occasionally, the very special Pop Tart. Pop Tarts were a coveted breakfast reserved for Fridays and also when we were at the cabin. At the time, I wasn't much of a strawberry Pop Tart kid, but I could get down with a brown sugar. (TBH, I could still get down with a brown sugar Pop Tart).
But now that I am a sophisticated adult, I have to eat my Pop Tarts in the form of hand pie. And with fancy ingredients. Inspired by my all-time favorite ice cream at Salt & Straw in Portland, and my need for a first day of work breakfast, I got to brainstorming. What resulted was a hand pie with intense berry flavor, tartness from balsamic, and a tiny bit of spice from the black pepper! Dream food. 🙌
Ok, so how do I make strawberry balsamic hand pies?
First, you're going to start with my all-time favorite pie crust. I don't think I'll ever get over this recipe, sorry not sorry! I use it for pretty much all of my pies and galettes. Also, it's very easy to make, I would *highly* recommend making your own. But like, if you're not up for that, I get it. Just go with a high-quality store-bought dough.
Also, now is the time to snag the last of the good summer strawberries. You could use frozen if you'd like, but I would go with fresh if possible! You'll add a little balsamic and black pepper to the strawbs, which will result in this fruity, jammy, wonderful concoction. I could eat this filling with a spoon.
Lastly, you'll need to make a super quick vanilla-y, honey glaze. The frosting was my favorite part of the Pop Tart back in the day, and it might be my favorite part now. Oh, and don't forget the rainbow sprinkles!
P.S. I know strawberry + balsamic + black pepper seems weird in a pie, but it's totally not! More so, the balsamic + black pepper compliment the sweetness of the strawberries and make for an intense berry flavor. There are no strong flavors of either balsamic or black pepper, trust meeee!
Strawberry Balsamic Hand Pies with Honey Glaze
---
Notes: You can use store-bought pie dough, but I recommend homemade if you have time. This is my favorite pie dough recipe!
You will probably have leftover pie filling. I like it over ice cream, or you can bake it with crisp topping. You can also double the hand pies if you feel so inclined. They can be frozen in an airtight container for up to two months!
You can serve these for breakfast, at snack time, or with vanilla ice cream for dessert. 😛
Strawberry Balsamic Hand Pies with Honey Glaze
Inspired by the classic Salt & Straw ice cream, these strawberry balsamic hand pies with honey glaze are sweet, slightly tart, and perfect for a summery dessert. They are one of my all-time favorite desserts and they're super simple to bake!
Ingredients
Hand Pies
2 9-inch pie crusts, homemade or store-bought
1 egg, whisked with 1 Tbs. water
Sprinkles
Strawberry Balsamic Filling
1 lb strawberries, sliced
1/3 cup sugar
2 tbsp corn starch
1 tbsp balsamic vinegar
2 grinds of black pepper (2 pinches)
Honey Glaze
1 cup powdered sugar
2 tbsp honey
2 tbsp milk
1/2 tsp vanilla extract
Pinch salt
Instructions
On a lightly floured surface, roll out the cold pie dough until it's about 9" in diameter and 1/4" thick. Using a 2.5-3" round cookie cutter (or cup), cut the dough into circles. You want an even number, about 36-40 total. Refrigerate until ready to use.

To make the filling, combine all of the ingredients into a medium saucepan. Cook over medium heat, stirring until it's bubbly. Allow the filling to simmer for a few minutes, until thick and jammy. Let it cool to room temperature.

Preheat the oven to 375° F. Line two sheet pans with parchment paper. Set aside.

Place half of the dough circles about 2-3 inches apart on the prepared baking sheets. Place 1/2-1 Tbs. of the strawberry filling in the center of each dough circle (don't overfill!). Using a pastry brush, brush the rims of the circles with the egg wash. Place the remaining dough circles on top of the filled circles, and use your fingers to press them together. Use the tines of a fork to crimp the hand pies. Then, poke a few holes in the top of the pies so they release steam. Brush each pie with the remaining egg wash.

Bake the hand pies for 25-30 minutes, until the crust is golden brown and the filling is bubbly. Let cool completely.

While the pies are baking, combine all of the glaze ingredients. Add more milk to thin, if necessary. Drizzle the glaze over the cooled hand pies and decorate with sprinkles. Store in an airtight container for up to a week.
Serving: 1hand pie, Calories: 143kcal, Carbohydrates: 20.8g, Protein: 1.4g, Fat: 6.3g, Saturated Fat: 1.6g, Sodium: 99mg, Potassium: 50mg, Fiber: 0.8g, Sugar: 10.7g, Calcium: 7mg, Iron: 1mg
---
xo Sara Lynn
*Song of the day: (Terminally) Lovesick by infinite bious