Prickly Pear Vodka Sour
Prickly pear vodka sour, a five-minute cocktail made with fresh lemon and lime juice and pink prickly pear syrup! This cocktail is so pretty and great for a girls' night in.
My best friend's getting married tomorrow!! I'm so damn excited about it and also sooo *emotional*. The jury is still out on whether I will cry during the ceremony. (For the record, Marc says yes and he is probably right). But Hannah and I have known each other for over 20 (!!) years, and if that's not a reason to cry, idk what is.
It was hard to pick what I wanted to post for her wedding recipe, because I have sooo many memories of us growing up, many of them involving food. Boxed strawberry cake with strawberry frosting at birthday parties. Chuck E. Cheese pizza. Eating my mom's chili while it snowed outside our cabin. Going to Port of Subs whenever she was in town, because there were none in Lake Havasu. When I visited Arizona the summer she got her driver's license and we spent the whole weekend eating taquitos and $0.79 slushies. Oh, and those disgusting sour-powder candies that came in little fruit-shaped containers.
And then there's the non-food memories, like when we would play mermaids in the pool or talk about the Slug Bugs we were going to own once we turned 16. Mine was always sparkly green, hers was always sparkly pink. (That is, both the mermaid tails and Slug Bugs). The innumerable number of times we watched Freaky Friday and started a band. (Me on the tennis-racket guitar, Hannah on the give-gallon-bucket drums). We would play with Skip-Its and have sleepovers on the trampoline and dance to Britney, Christina, Avril Lavigne, and The Freeze for hours. Then, there was the time where we grew up and went to Paris together! I could go on and on and on forever.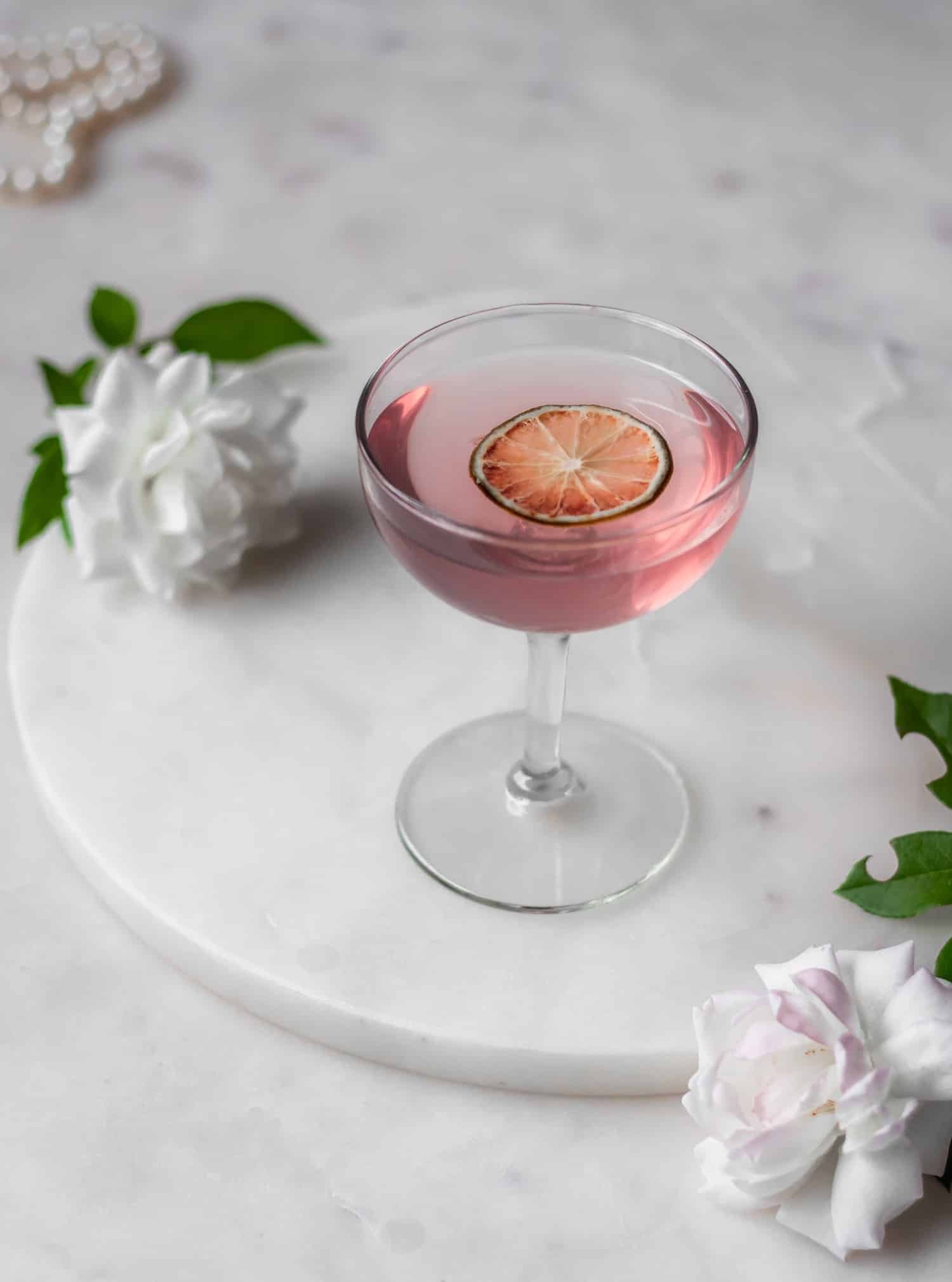 Prickly pear Memories
With all of these memories running through my head, some of the most prominent were the days where our moms would have direct-selling home parties. I don't know if these are still common, but does anyone else remember going to those parties? Where ladies would sell Mary Kay and Tupperware while moms talked to their Bunco friends and ate finger foods? Hannah's mom sold Tastefully Simple, and I remember going to several of these events.
Anytime we went to these gatherings, we would walk around and look at the pretty jewelry and steal little samples of lotions and Tastefully Simple goodies. The beer bread and onion dip were both top-notch. But ultimately, it was all about the Prickly Pear Cooler.
I don't really know what was in Prickly Pear Cooler, but to this day, I can still taste it. I have a feeling it was mixed with lemonade or Sprite, but I just can't remember. And for the absolute life of me, I can find no record of it anywhere on the interwebs. Damn dial-up era!
So I made a grown-up Prickly Pear Cooler instead! A.K.A. The prickly pear vodka sour.
Something tells me that there was an "adult" version of the Prickly Pear Cooler, likely involving vodka or tequila. But all I remember is sneaking little Dixie cups full of the light pink liquid when we thought her mom wasn't looking and thinking it was the best thing ever. I was dead-set on re-creating this recipe into a fancy cocktail version that fit our grown-up personalities. Luckily, thanks to Total Wine and Amazon, prickly pear syrup is easily available! Although if you live in the Southwest, you may be able to find them fresh and make your own syrup.
I also wanted to play off the citrus-y flavors I remember from my youth, so I mixed the prickly pear syrup with some fresh lemon and lime juice.
And added vodka, cause duh.
Ultimately, what we get is a delicious, refreshing, cute AF pink prickly pear vodka sour cocktail that's perfect for weddings, showers, or bachelorette parties! The color reminds me of childhood in so many ways. The flavor is surprisingly reminiscent of the OG Prickly Pear Cooler I so badly wanted to emulate. It's the cocktail I like to think young Hannah + Sara would want us to drink now.
Brb, I'm going to go cry and be a bridesmaid. I LOVE YOU, HANNAH!
Prickly Pear Vodka Sour
---
Notes: This prickly pear vodka sour is an easily adaptable recipe! For a sweeter drink, use a 1:1 ratio of citrus juice and prickly pear syrup. For a tarter drink, use a 2:1 ratio of citrus juice to syrup.
If you don't have a cocktail shaker, you can throw all the ingredients in a large glass with ice and rapidly stir the mixture until frosty. Then, strain into a smaller cocktail glass!
The dehydrated lime garnish isn't necessary! You can also use fresh limes or herbs like thyme, mint, or rosemary!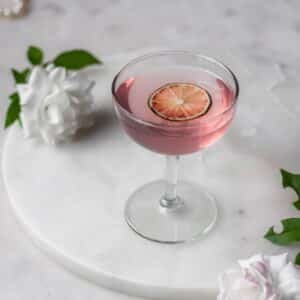 Prickly Pear Vodka Sour
Prickly pear vodka sours are a refreshing, tart cocktail that's perfect for bachelorette parties, bridal showers, or girls' nights! They are citrusy, sweet, and super simple to throw together.
Ingredients
Dehydrated Limes (Optional)
2 limes, thiny sliced and seeds removed
Prickly Pear Vodka Sour
2 oz vodka
1/2 oz fresh lemon juice
1 oz fresh lime juice
1 oz prickly pear syrup
Limes or herbs, for garnish
Instructions
Dehydrated Limes (Optional)
Preheat oven to 200° F. Line a cookie sheet with parchment paper, and place the limes on the top 1-inch apart. Bake the limes for one hour. Flip, and bake for another 30-60 minutes, until the limes are dry and crackly. Let cool completely, and store in an airtight container until ready to use.
Prickly Pear Vodka Sour
In a cocktail shaker, combine the vodka, lemon juice, lime juice, and prickly pear syrup. Fill the cocktail shaker with ice, and shake until the outside is frosty, about 30 seconds. Strain into a cocktail glass and garnish with dehydrated limes or herbs. Serve immediately.
Serving: 1cocktail, Calories: 232kcal, Carbohydrates: 26.5g, Fat: 0.1g, Saturated Fat: 0.1g, Sodium: 24mg, Potassium: 69mg, Fiber: 0.2g, Sugar: 0.8g, Calcium: 11mg
---
xo Sara Lynn
*Song of the Day: Sk8er Boi by Avril Lavigne (an H+S classic)